Few communities can boost their own grocery co-op but Woodstock can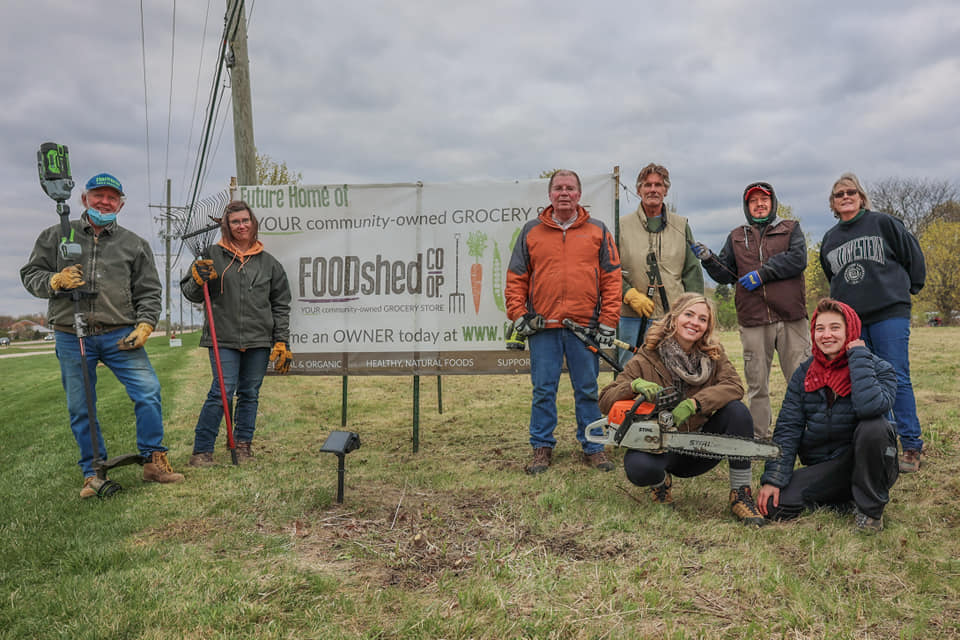 Food Shed Co-op surpasses 1000 owner-members 
Woodstock, May 11, 2021: The Food Shed Co-op exceeded a significant milestone on the way to opening a community-owned grocery store in Woodstock, Illinois. The start up food cooperative currently has 1021 registered owner-members who have purchased at least two shares of stock to help bring this project to fruition. 
On December 11, 2020 the Food Shed Co-op announced that it had purchased land to build an 8000 square foot full-service grocery store at the intersection of US HWY 14 and Lake Shore Drive in Woodstock, approximately 3 miles north of McHenry County College (MCC). Since announcing the store location, the Food Shed Co-op has added almost 300 additional owner-members. The co-op expects to reach 1200 owner-members by early July and will then begin a capital campaign to build a $4.2 million grocery store. The store is expected to open in the Fall of 2022.
The Food Shed Co-op was incorporated in April, 2014 and now has owner-members throughout McHenry County as well as surrounding communities. The co-op intends to advocate for local farmers and artisans, support the local economy by circulating dollars within the immediate community and benefit the environment by reducing the distance food travels and thus its carbon footprint. By choosing to support local and sustainable food businesses, co-op member-owners and shoppers will help build a stronger, more resilient local food system. The co-op has begun the search process for a General Manager with grocery and co-op experience.
The new grocery store will be adjacent to Woodstock Sterile Solution (formerly Catalent Pharma Solutions), across US HWY 14 from ShadowView Brewing, and accessible via the Ridgefield Trace bike path between MCC and Woodstock. The store will provide access to healthy food choices for nearby businesses and families throughout the area. The Food
McHenry County Food Cooperative (d.b.a. Food Shed Co-op) PO Box 1663, Woodstock, IL 60098 www.foodshed.coop +1-815-315-1541
Shed collaborates with McHenry County College's new Center for Agrarian Learning and other program areas at the college.
Learn more about the Food Shed Co-op and join as a member-owner at www.foodshed.coop. The Food Shed Co-op can also be reached by email at info@foodshed.coop and through social media platforms such as Facebook, Instagram and Twitter; search for "Food Shed Co-op."
McHenry County Food Cooperative (d.b.a. Food Shed Co-op) PO Box 1663, Woodstock, IL 60098 www.foodshed.coop +1-815-315-1541