Growth is Flowing, FLOCON's New Woodstock Location Provides Room to Grow for Years to Come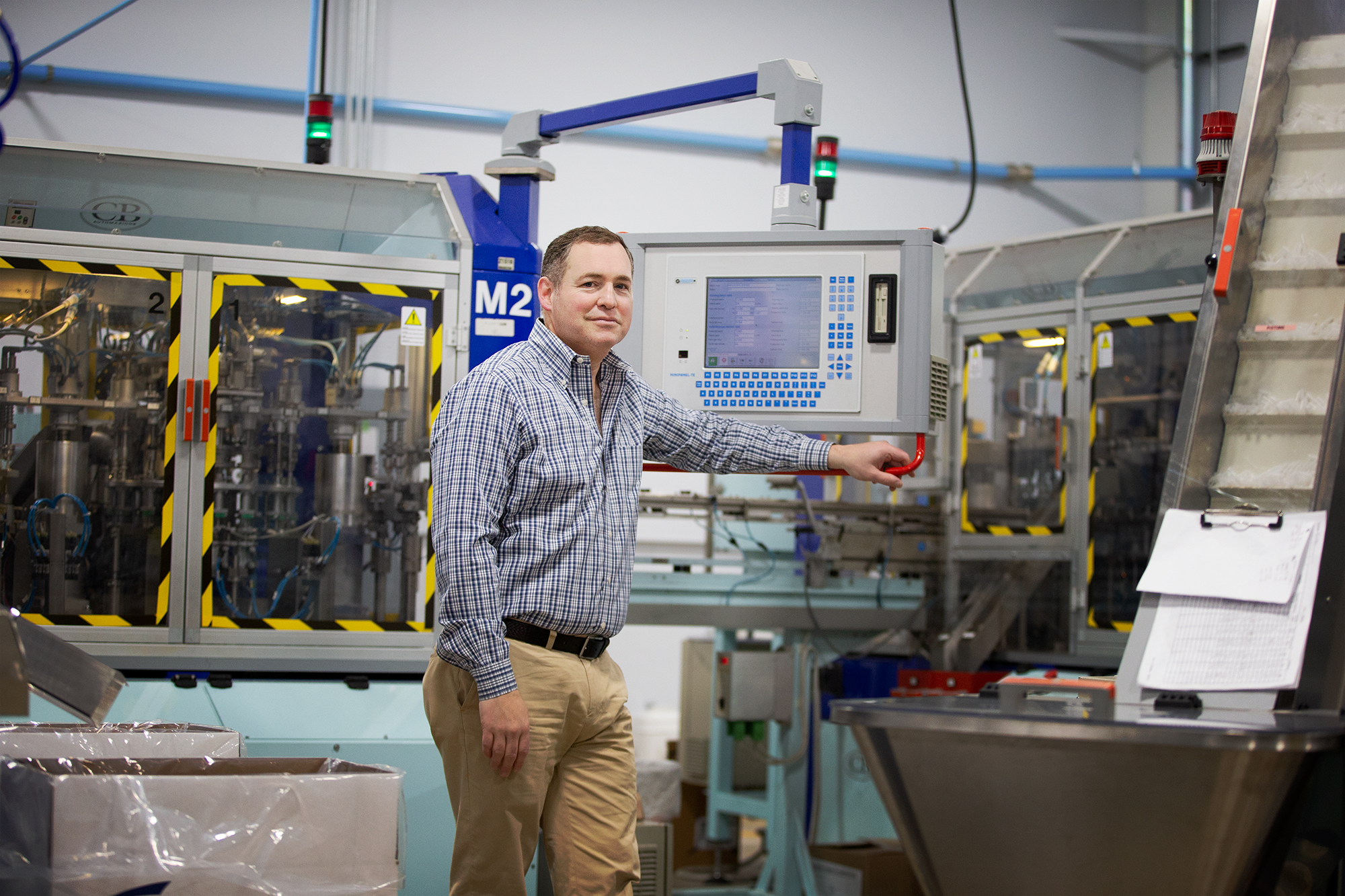 It started more than 30 years ago with a single plastic valve, two machines and a promise to make products that perform accurately, reliably and deliver a memorable end-user experience.
Thirty years later that plastic valve is at the heart of applicator products that are used on most aircraft and automobiles, as well as nearly every piece of furniture that is produced or handled in North America.
Because of that, FLOCON, INC., a manufacturer of fluid dispensing devices, needed to relocate to handle current and anticipated future growth. The company chose Woodstock and a two-building campus situated on 58 acres. The new location with more than 670,000 square feet of space houses its headquarters, research and development, engineering, assembly, labeling, packaging and shipping.
Think of valve-applicator products this way: they are essentially pens that contain a specific fluid that is dispensed through a fibrous tip.
"FLOCON's growth and reputation have been built on genuine innovations that make a difference in the way a fluid is dispensed," said Stephan Ballot, vice president at FLOCON, INC. "And our innovations have to service a distinct purpose – to make the fluid dispensing experience better for our customers and end-users."
The company leveraged its expertise to branch into other fluid dispensing devices that include fine mist sprayers and lotion/gel pumps and has grown to 160 machines with more than 20 active product lines.
"We needed access to more physical space, and we needed to be in the center of a strong talent pool that will help us continue our growth and the creation of innovative products," Ballot said.
"We're a long-term focus, family-owned company. Because we are focused on innovation, we strive to create a team-based culture that has a goal-oriented approach," he said. "We recruit people for the long haul and hire those who are looking to grow at a company and in a community."
Ballot said the company has expertise in understanding the dynamics of chemicals to metals and plastics and how they perform together over time. He said the shelf life for FLOCON's products is measured in decades versus weeks and months.
"In aerospace and military, we have products on aircraft carriers and they have to perform five years from now, he said. "And if you're a consumer, you pick up a pen or marker and expect it to work."
Why move to Woodstock? The city offers a central location to Chicago, Milwaukee, Madison and Rockford—plus the Quad Cities and St. Louis. The company's proximity to custom tool makers in McHenry County is also crucial; moving to Woodstock has improved the company's supply chain and its ability to provide a vertically integrated service model.
Ballot said Woodstock has additional benefits.
"We love being so close to the Square. We have visitors from Europe and Japan and across North America, and they love visiting us in Woodstock," he said.
He also cited Woodstock's creative streak as a plus when it comes to recruiting talent.
"Assistance provided by the City of Woodstock helped make the relocation easier. This is a city that understands they're a partner with business. Working with zoning, building, fire and police was friendly and streamlined," Ballot said.
With three new product lines that will hit the market over the next 18 months, the company's new home and its relationship with the city provide FLOCON with a powerful platform for growth.