Mom's Perfect Toffee is in Homes and Stores Around Woodstock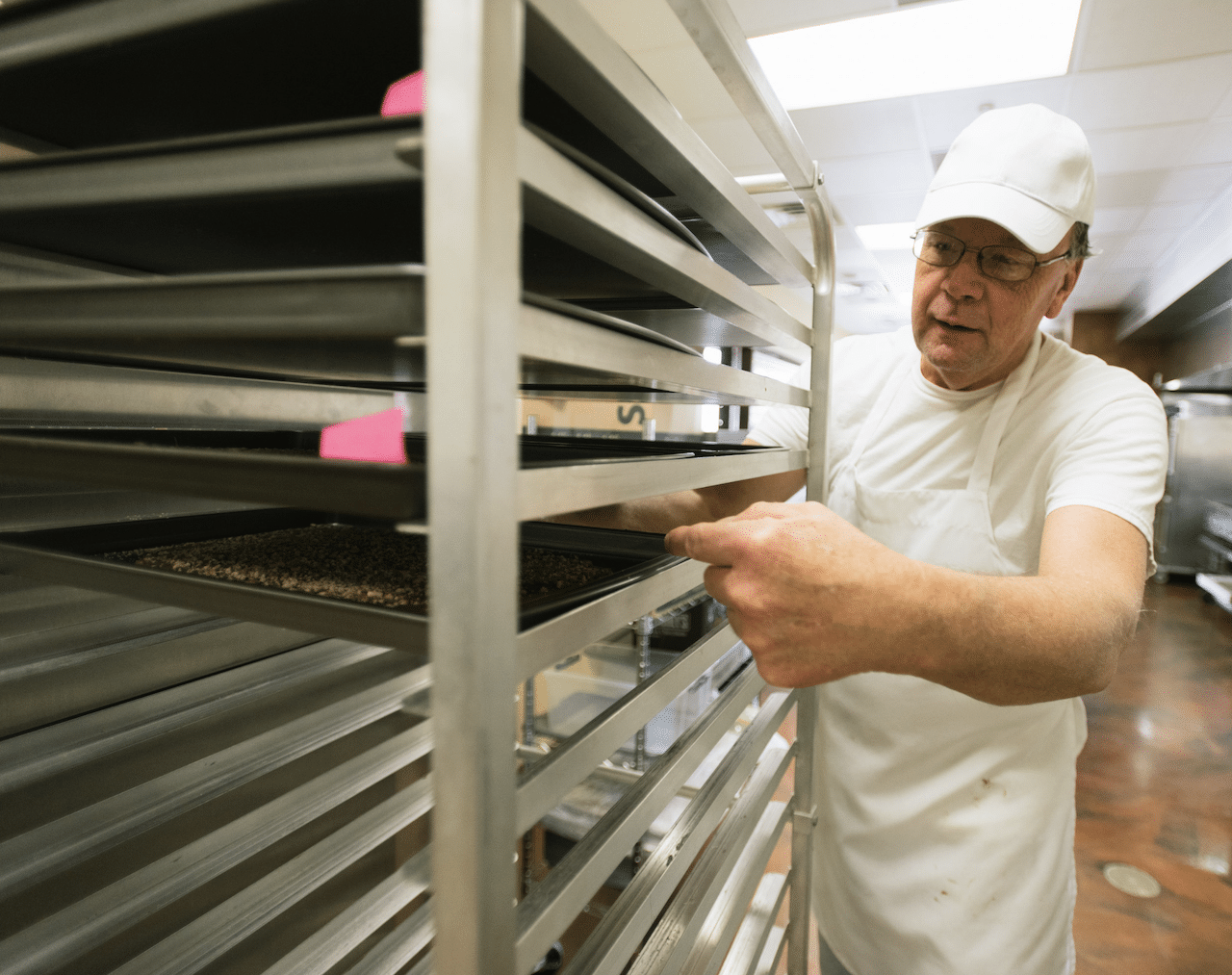 Who says no to toffee?
That's what Jim Burchard, maker of Mom's Perfect Toffee based in Woodstock, wants to know. The salesman-turned-candymaker started crafting toffee from his Mom's recipe in early 2019 and already counts Read Between the Lynes, Winestock, Cesaroni's Deli, The Sugar Circle and C.R. Goodfinds in Lake Geneva as customers. He says the trick to great toffee is following his Mom's recipe, cooking it slow with a "lot of sugar and butter". While Burchard says he is simply having fun right now, he wants to grow the business. For now, he makes the toffee at the commercial kitchen at Facets Events Center in Woodstock. The square has taken a liking to the toffee as well, "The reaction to this product has been overwhelming, a lot of people have told me it's the best Toffee that have ever had! And that's pretty exciting!" says Burchard.
Why Woodstock? He likes the community's independent and entrepreneurial streak. "It's in the air here," he says. "It's inspiring."
You can find more of Jim and his perfect toffee at www.jims-kitchen.com.