Three Generations Later, Innovation and Sustainability Drive Dordan Manufacturing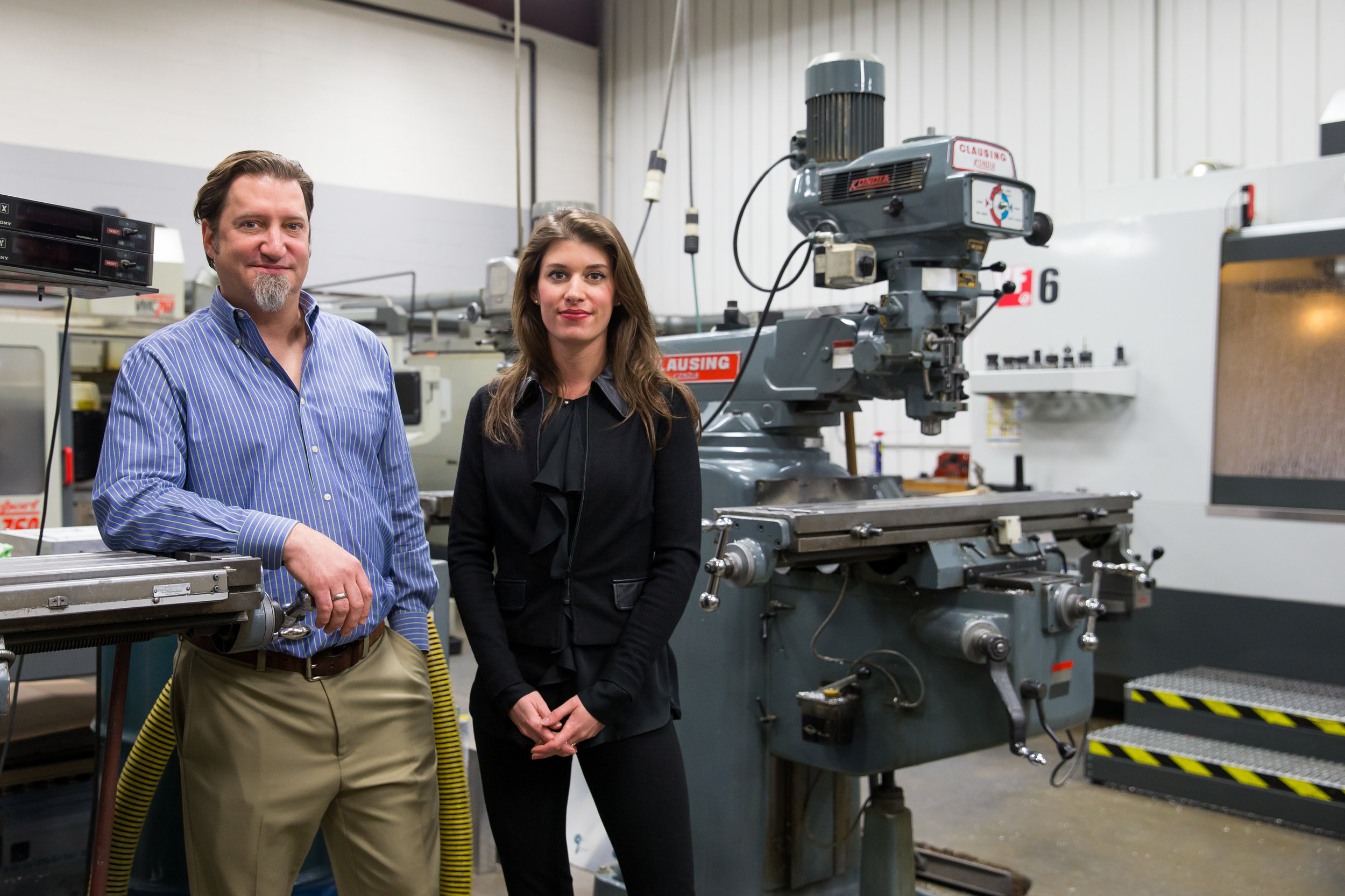 To be a leader, one must think different. Be creative. Innovative.
And focused. At Dordan Manufacturing, a Woodstock-based manufacturer of thermoformed plastic packaging, the family members who run the company are laser focused on creating a differentiated product and culture.
The 55-year-old company, which started in Chicago before moving to Woodstock 25-years ago, is on its third generation of leadership. Grandfather Edwin and Grandmother Vivian started it, turned it over to son Daniel, who remains president and CEO working with his son Aric, Sales Manager, and daughter Chandler, Sustainability, Marketing & Account Manager, who keep the company moving ahead. Brother-in-law Dan Haavig serves as quality control manager.
"We're an engineering-centric designer and manufacturer of custom plastic packaging," says Chandler. "We are ISO 9001:2015 certified and have our own in-house design team along with our own tooling department, which many of our competitors do not have. This gives us complete control over design and production, which ensures high quality and quick turn-times."
Those custom-made products include packaging for companies in the entertainment, electronics, cosmetic, healthcare, retail, automotive and industrial markets. Dordan also recently announced its move into medical device packaging market with the construction of an on-site class 8 clean room.
"We are a balanced blend of stability and tradition mixed with new ideas and fresh thinking," says Aric. The company has led its industry in its approach to marketing. The company has positioned itself as a thought leader, regularly penning columns for Packaging Digest. Dordan also uses digital media to generate qualified leads, enabling the company to track the efficacy of its marketing dollars–and allowing Dordan to be more targeted in its new business approach.
Dordan has also established itself as a leader in sustainability. "When I started working in the family business in 2009, it was as a Sustainability Coordinator," says Chandler. "We are a plastics company and our products were not recyclable. We fought to be able to make our packaging recyclable, and now it is. We also waste very little in our manufacturing process and continue to press for more gains in our process and our industry."
So why Woodstock? For Millennial Chandler, 12 years in Chicago was enough. "Something happens in your late 20s. You want a piece of land and a dog," she says, laughing. "I fell in love with Woodstock. I had my fun in the city and I found something new. The Woodstock Square is adorable. People are friendly. People respect you on the roads. The supermarkets aren't crowded."
As for the business side of Woodstock, Aric and Chandler says the city has been supporting and engaged through the years, helping to fix a water issue some years ago. "The City of Woodstock takes care of businesses here because they realize the value they bring," says Chandler.
Adds Aric: "And we're close to I-90."