Woodstock-Based Thermoforming Company Dordan Develops, Produces and Markets Plastic Face Shields in Response to COVID-19 Pandemic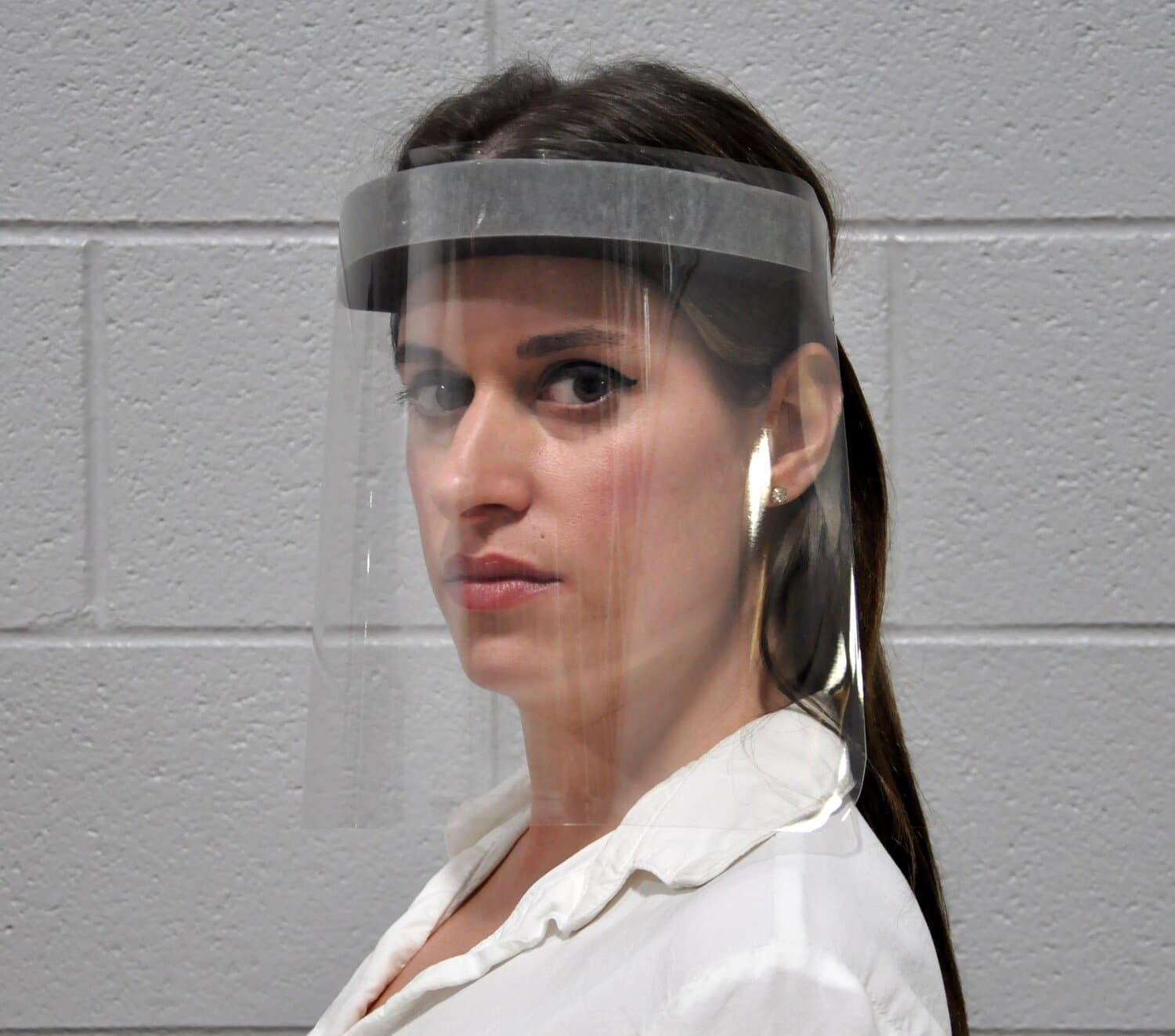 The COVID-19 pandemic has impacted every corner of society. The public health and economic crisis has challenged people and communities in ways not before seen in modern times. And as the pandemic response continues to play out, Personal Protection Equipment (PPE) has become critical for essential workers— and employees everywhere.
For Dordan, a Woodstock-based custom designer and manufacturer of thermoformed packaging solutions, the need for PPE triggered a humanitarian response. In March, the company joined forces with three other Chicago-area manufacturers to develop and produce plastic face shields. "Because of our expertise with plastic thermoforming, we were able to scale up quickly and be part of the face shield supply chain," says Chandler Slavin, Principal at Dordan Manufacturing.
Half a million pieces later, Dordan is gearing up to market its own face shield, targeted at non-hospital healthcare and public-facing workers in retail, food-service, grocery and manufacturing facilities where social distancing isn't possible. Dordan's stock face shield is a lower-cost product of simpler construction than the shields it's producing for hospitals. They can be purchased at any quantity and shipped direct to those who need them. The move creates a new market for Dordan, which also recently added a clean room for manufacturing medical packaging. It means the 50-employee company will now assemble face shields in addition to its core competencies in thermoform design and manufacturing. "It's the democratization of PPE. Our disposable face shield will be functional, inexpensive, made in America and available quickly," Slavin says.
"Experience," she says, "is the best teacher. Something good has to come out of this. Hopefully a lack of PPE will not be an issue going forward."