Woodstock Manufacturer Revolutionizes Paper Straw Industry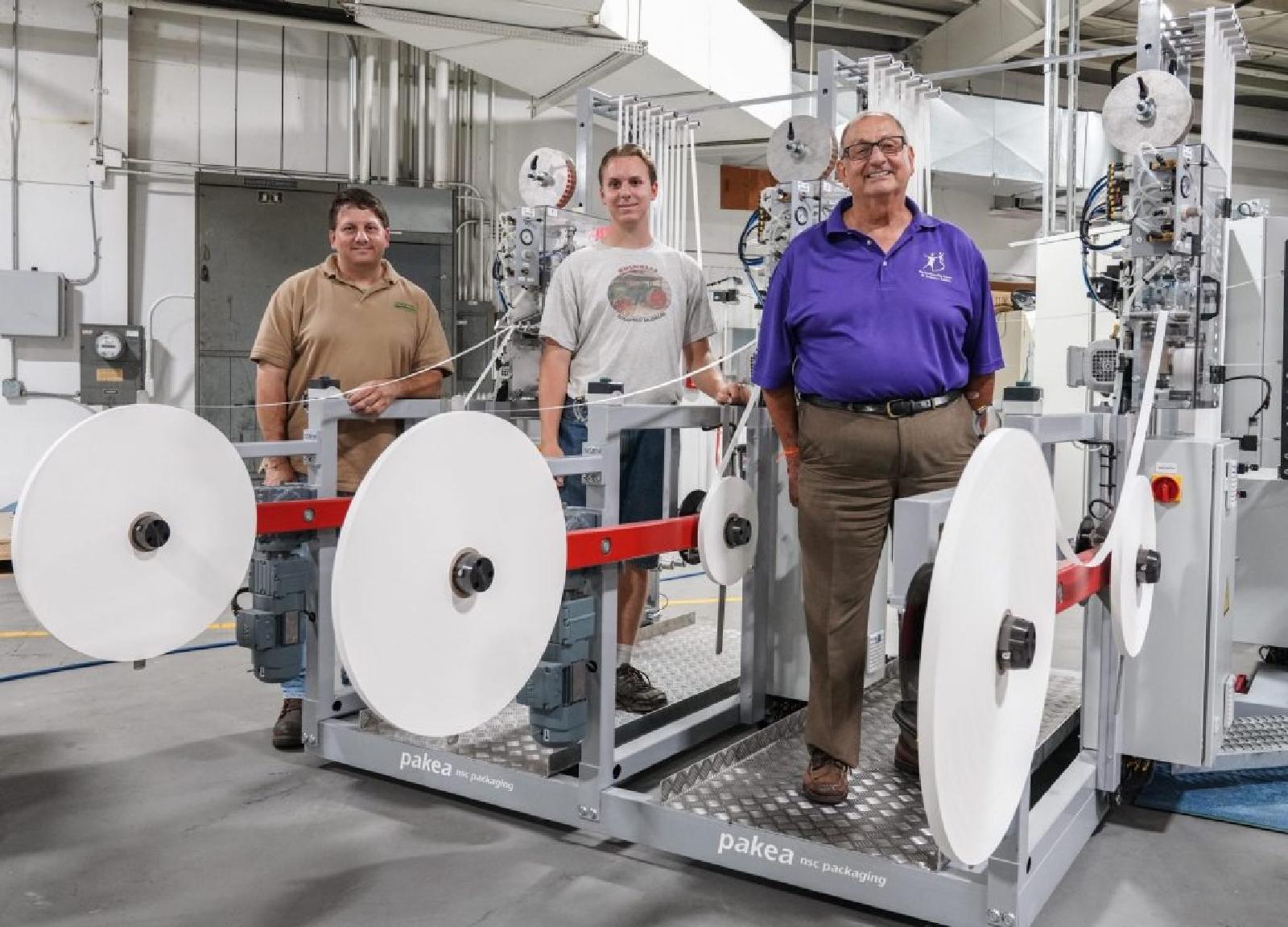 Enviro Sip Straw Announces a 24-Hour Strong Paper Drinking Straw
BOSS Straw Changes the Game on Paper Drinking Straws
Woodstock, IL, July 2021 — Enviro Sip Straw, LLC has launched its flagship product to revolutionize the paper drinking straw market. Founded by Gaetono (Guy) Spinelli, owner of Guy's E. Paper, Enviro Sip Straw has incorporated Guy's passion and knowledge in paper manufacturing to create an environmentally friendly paper drinking straw that doesn't become soggy in your mouth. They have named their flagship line "BOSS straw" because it's the boss when it comes to straws.
Like many consumers who have experienced a paper straw, Guy Spinelli was shocked by the poor quality of most paper drinking straws. They turn to mush in your mouth before you've even finished a meal. When asked why he entered the paper straw market, Guy replied, "I know how to fix the problem, and the manufacturers of these junk straws are going to ruin an environmental solution to plastic straws." Overcoming the terrible perception created by poorly made straws will not be easy, but BOSS straw can do it.
Promoted as 24-hours strong, BOSS straw can indeed soak for 24 hours in cola and still be used without collapsing or tasting like a college-ruled notebook. "It's everything you like about a plastic straw without the environmental harm," said Guy. Enviro Sip Straw is seeking restaurant, hotel, and distribution clients to take a leading position in the growing market for paper straws in the U.S.
Enviro Sip Straw manufactures their BOSS straw in the Chicago suburb of Woodstock, IL. Guy expects the banning of single-use plastics, like what has taken place in Europe and California, to spread across the U.S. "I wouldn't be surprised to see Chicago become an early adopter," said Guy, "although I don't think regulation should be what's needed to make businesses do what's right."
BOSS straws are made with sustainably sourced paper, are biodegradable and strengthened with food-safe binding, and proudly made in the USA. You can visit BOSS straw online at www.BOSSstraw.com to request a quote or samples, and find out for yourself that a paper straw can put a good taste in your mouth.
Enviro Sip Straw, LLC
Gaetono (Guy) Spinelli
(815) 353-9177
gspinelli@ewebpaper.org
Photos by The Woodstock Independent