Woodstock residents could be selected for a T-Mobile prize pack this week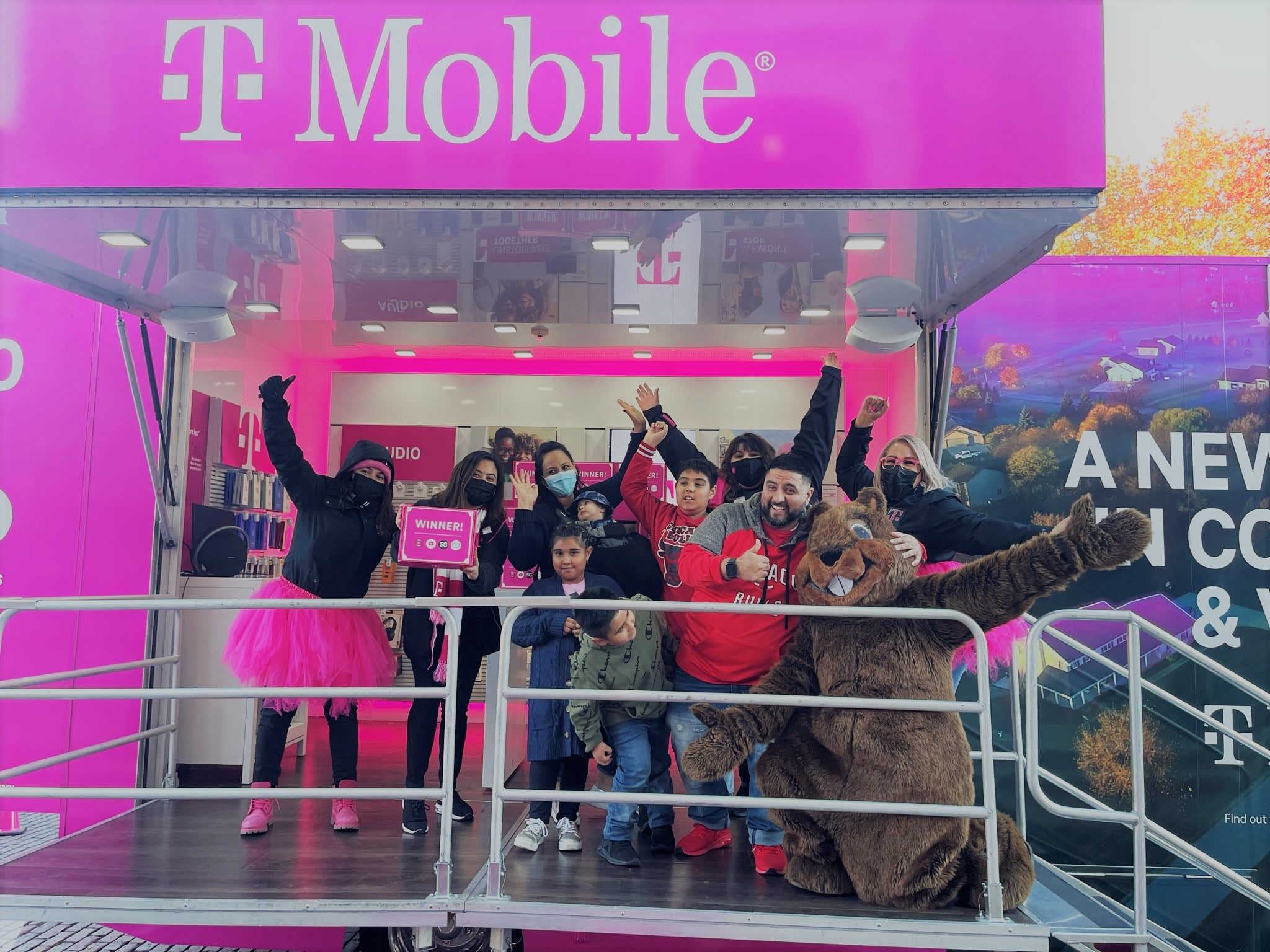 Woodstock residents could be selected for a T-Mobile prize pack this week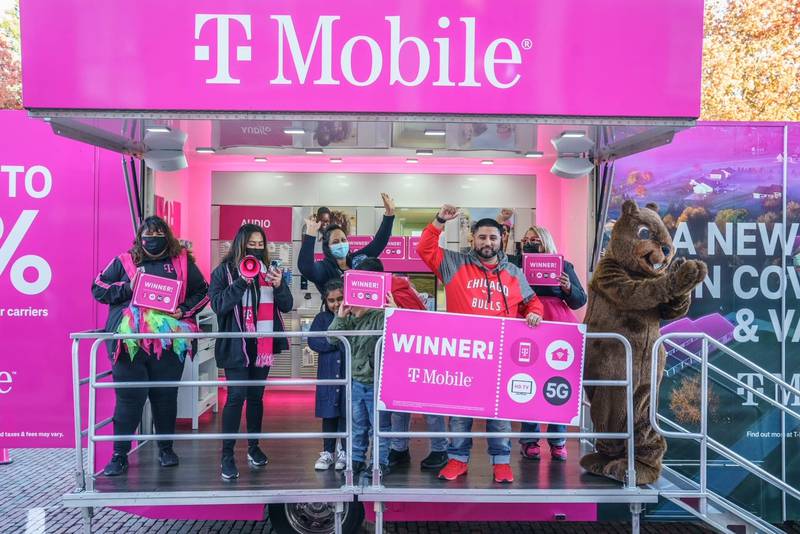 If Woodstock residents see a crew of T-Mobile employees approach their homes from a pink truck this week, they should answer the door.
There is a chance they might have won some new gadgets and free home internet service for a year as part of a giveaway the cellphone carrier is conducting in Woodstock as part of the $3 million grant it awarded to the city earlier this year.
Alejandro Cazares and his family were announced Sunday as the first winners of the T-Mobile prize packs at a Halloween event in the Woodstock Square, and they will get new smartphones, a 50-inch television and free home internet service for the next year as part of their winnings.
The company is giving away a total of 100 such prizes this week to households in the Woodstock area that are within the range of three cellphone signal towers recently outfitted with 5G wireless capability as part of the grant, Woodstock Chamber President and CEO Danielle Gulli said. That area includes much of the city of Woodstock.
She also heads the Real Woodstock organization that spearheaded the city's successful grant application.
T-Mobile has tried to ensure a variety of different property types within the city won the prize packs, so that a diverse mix of residents living in apartments, single-family homes and throughout the geographic area of the city would benefit while otherwise randomly selecting the addresses to award, Gulli said.
Three more signal towers in the city are on track to be upgraded to 5G, and the company is adding two more new ones as part of the grant, plus installing equipment to offer a public wireless internet option within the city's downtown, Gulli said.
The company is also going to distribute wireless hotspots to the families of Woodstock School District 200 who lack internet connections, Gulli said, and will upgrade a baseball field in the city as part of the grant.