All Seasons Orchard Grows Into Woodstock Fall Favorite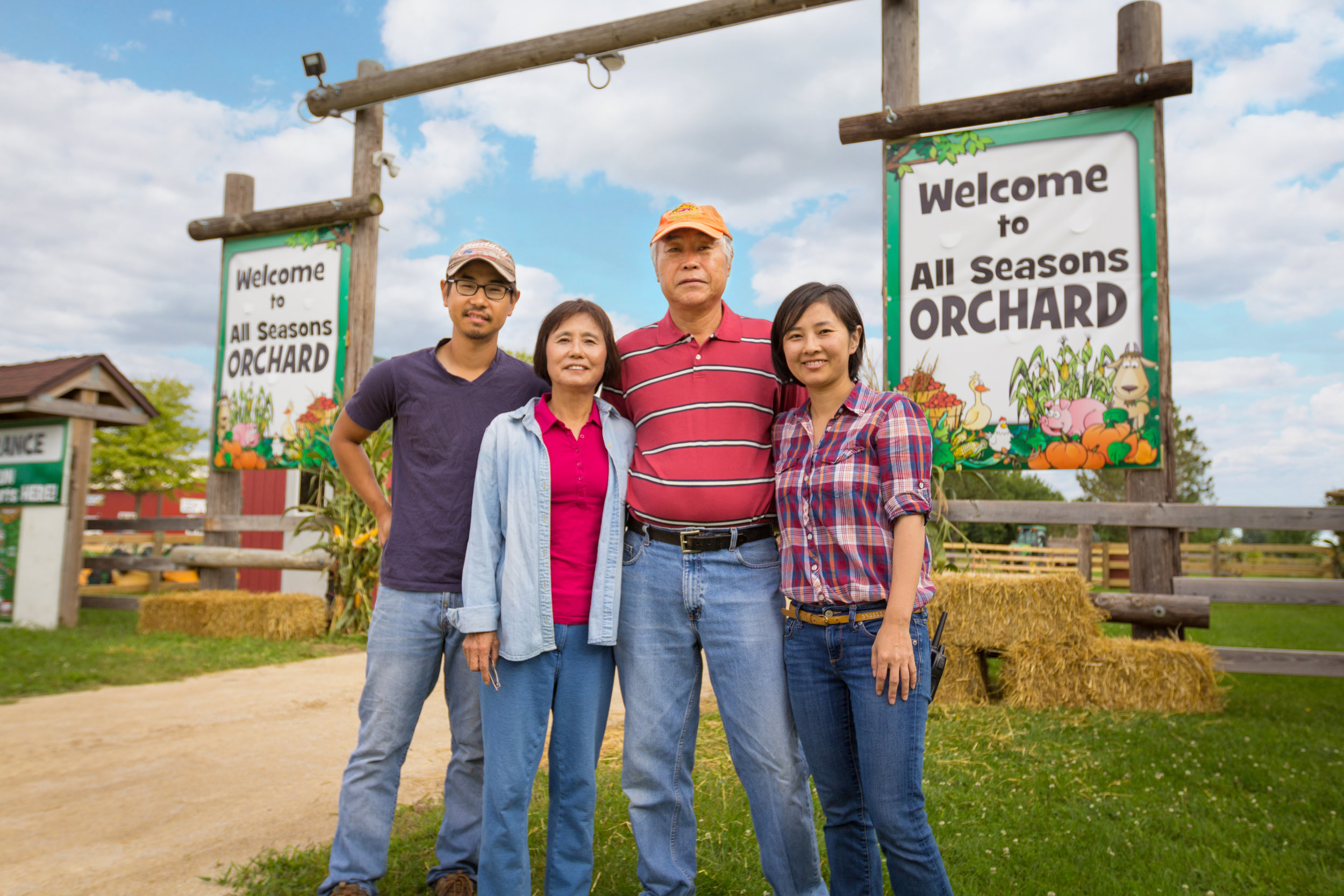 Real Woodstock is about making your dreams become reality.
For more information, click here.
More than twenty years ago, James and Sue Hong discovered a 150-acre corn field that was for sale in rural Woodstock, IL. They jumped at the opportunity to farm this land and moved their family from Arlington Heights to Woodstock.
Teaching themselves about farming by trial and error, the Hongs planted evergreen trees, various nursery stock, and 30 acres of apple trees. It took nearly seven years for the Hongs to harvest their first crop of apples. Gradually, the farm evolved into a thriving orchard attracting visitors from all over the Chicagoland area each fall.
Now in its 10th season of picking apples, All Seasons Orchard has over 14,000 apple trees and 12 varieties of apples including the area's largest supply of the very popular Honeycrisp apple.
"Every year something is added to the orchard," says James' son Eddie, who now works alongside his parents and sister, Esther, at the orchard. "At first we just had apple trees, then we added a small gift shop, then a 10-acre corn maze and pumpkin patch, and eventually a full kitchen so we could serve food."
The Hongs recently completed a new building where they can press their own apple cider, complete with a full service bakery. "It's unlike anything we've seen anywhere," says Esther, "Everything is visible — you can see us press the cider, bake the apple pies and apple cider donuts, and make caramel from scratch."
All Seasons patrons can also find a petting zoo, a pumpkin patch (complete with a pumpkin cannon, pumpkin bowling and checkers), wagon rides and many other family friendly activities. They even host a number of weddings throughout the year.
All Seasons Orchard is one of six apple orchards in Woodstock, which is more than any other town in Illinois. Autumn lovers can spend a fall morning picking fresh apples and pumpkins, then hit the historic Woodstock Square for shopping at one of the many boutiques and for a show at the Woodstock Theatre.
"We have grown in our 20-plus years mostly from word of mouth," says Eddie. "People come out from the City and spend a fall day in Woodstock picking apples and visiting the Square. On Monday they're around the watercoolers at work telling their co-workers how much fun they had in Woodstock."