Brothers Bring Sandwiches and Coffee to the Woodstock Square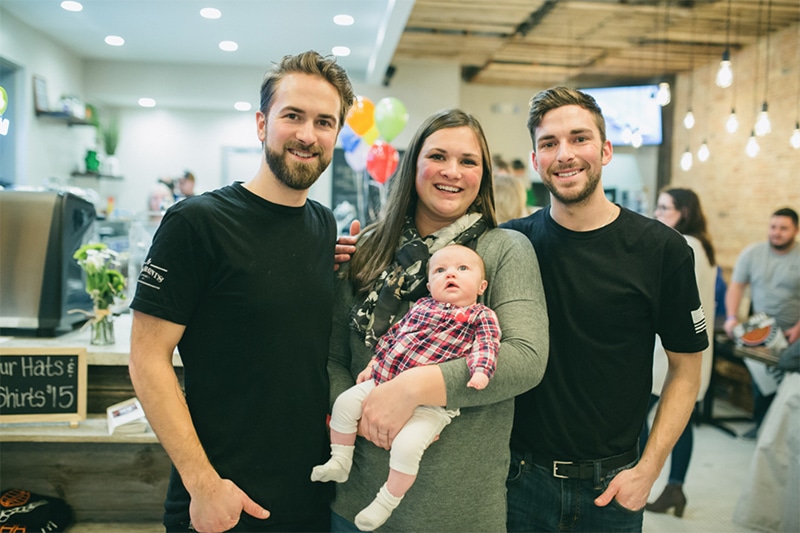 Who says all the Millennials are all moving downtown?
Not only did brothers Brad and Brandon Cesaroni recently open Cesaroni's Deli in downtown Woodstock, the twenty-somethings live above the former McConnell & Hoy News Depot. "We love the Square. We can walk out our door and see the Woodstock Theatre. And you don't have to drive 20 minutes to go somewhere," says Brandon.
 In addition to rehabbing the building, the breakfast-and-lunch spot serves a ridiculously good turkey, bacon and muenster sandwich, an Italian loaded with giardiniera and the Woodstock roast beef, Brad's favorite. "I have a passion for making subs," he says.
The brothers take turns opening and closing Cesaroni's. Once they get the Woodstock store operating at the high level they demand of themselves, they plan to open additional locations.
For now, though, the brothers Cesaroni are enjoying the reception from Woodstock. "We're not from here, but everyone has been very nice and helpful. We feel welcome here."