Groundhog Days Volunteers Create Real Tradition​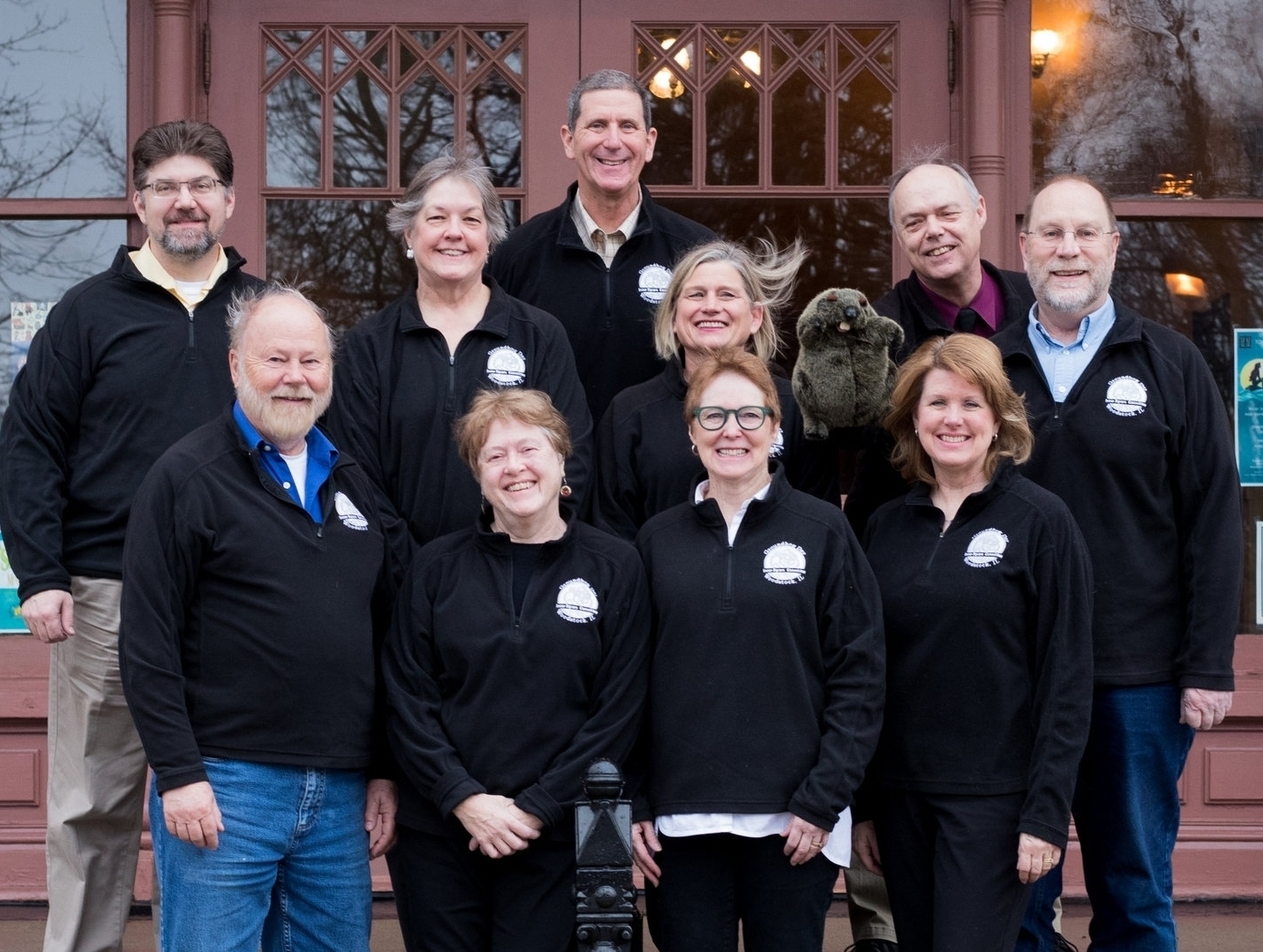 In the cult classic Harold Ramis film, "Groundhog Day", Bill Murray's character relives the same day over and over and over. Filmed in Woodstock, the 1993 movie–now 26 years old–gave birth to the Woodstock Groundhog Days Festival 24 years ago, an event that will take place again from January 31 to February 3 in Woodstock, IL.
For the all-volunteer team that has guided Woodstock's Groundhog Days Festival all these years, does it feel like they are reliving Groundhog Day over and over and over again?
"We have a really great core group that has helped organize the festival for the last 16 years. We have a lot of fun putting the events together every year," says Committee Co-Chairman Craig Krandel.
When it began, no more than a couple dozen people participated. This year, thousands will converge on historic Woodstock Square for Woodstock Willie's annual Prognostication (Saturday, February 2 at approximately 7:07am) and at Groundhog Day themed events throughout the weekend.
"We celebrated the first Groundhog Day breakfast in 1995 in the lower level of the Old Courthouse," says Committee member Pam Moorehouse. "It was a very sparse crowd, there was probably no more than 20 people. Our then Mayor Bill Anderson pledged his support for Woodstock to celebrate Groundhog Day and said he was going to increase the breakfast crowd to 100."
An official Groundhog Days festival committee formed, composed of locals who all have a relationship with Groundhog Day and its history in Woodstock. In 2018, they added Diane Reiff, Melissa McMahon, Danielle Gulli, Pete Riis and Debbie Riis to the Committee (Not Pictured Above).
"I was an extra in the movie in 1992 and had no involvement with the committee until about 10 years later," says local realtor and Groundhog Days Committee Co-Chairman Rick Bellairs. "I entered in the chili cook-off with my five year-old daughter five years later and a year later Craig Krandel asked if I wanted to run it. I thought that it would be fun to get involved, and since then, have had my hands in many different aspects of the festival."
Over the years, the Groundhog Days volunteers evolved the celebration into a whole weekend of activities celebrating its history with the film.
In 1996, the first walking tours of Groundhog Day filming sites were offered along with an ice sculpting competition. In 1997, Mayor Anderson brought the first live groundhog (Woodstock Willie) to the breakfast and Groundhog Day director Harold Ramis led the filming sites tour. In 1999, the first Groundhog Day prognostication was held on the Woodstock Square. In 2004, Stephen Tobolowsky, the actor who plays Ned "Needlenose" Ryerson (bing!) came back to Woodstock to take part in Groundhog Days festivities. And Ned Ryerson will return this year on the Woodstock Opera House Stage!
"My favorite memory hands down was watching the Groundhog Day with Stephen Tobolowsky. He introduced the movie at the Woodstock Theatre and then he and I sat in the back and watched it. I'll never forget it, it was just fun."
Some other memorable Groundhog Days moments? How about a Florida couple who renewed their wedding vows at the festival in 2016, or in 1997 when they passed around a live groundhog at the annual Groundhog Day breakfast.
"Now I wouldn't touch it with a 10-foot pole!" Moorehouse says with a chuckle.
Some Groundhog Day pundits might recognize Punxsutawney, PA as the official home of Groundhog Day, but Bellairs says he has heard otherwise. "We've had people come to the Prognostication who said they've been to Groundhog Day in Punxsutawney and Woodstock's is much better. I think Punxsutawney kind of takes offense at our horning in on Groundhog Day festivities," says Bellairs. "Who knew 26 years ago that the movie would have such legs and become the classic that it's been."
Woodstock's Groundhog Days Festival takes place January 31 to February 3. To learn more about all events, go to www.realwoodstock.com/groundhog-days/.