'It's a love letter to Woodstock': PBS Wisconsin TV show episode focuses on town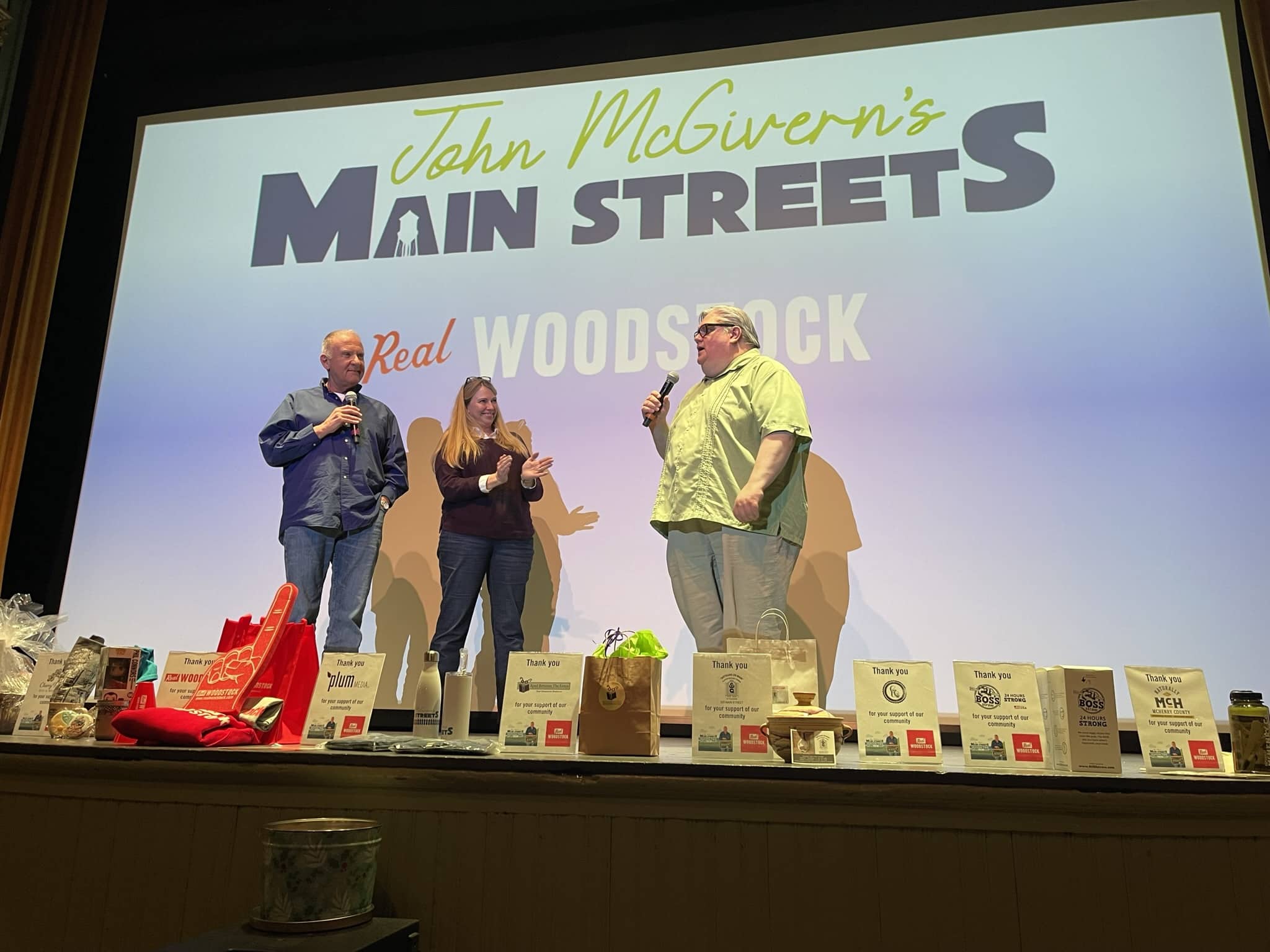 TV show centers on Midwestern main streets, with Woodstock being one of two Illinois locations visited this season
A PBS Wisconsin show focused on visiting Midwestern main streets will release an episode in a couple of weeks starring Woodstock and several prominent figures in the community.
"John McGivern's Main Streets," which visits upper Midwest states such as Wisconsin, Minnesota, Iowa, Illinois, Michigan and Indiana, will air the episode Feb. 23 on PBS and YouTube, according to a news release from the show.
The hope is that the show will both help boost tourism in town and serve as something officials can reference when describing what Woodstock is like, said Melissa McMahon, marketing manager for the Woodstock Chamber of Commerce and Industry.
"It's a love letter to Woodstock," McMahon said.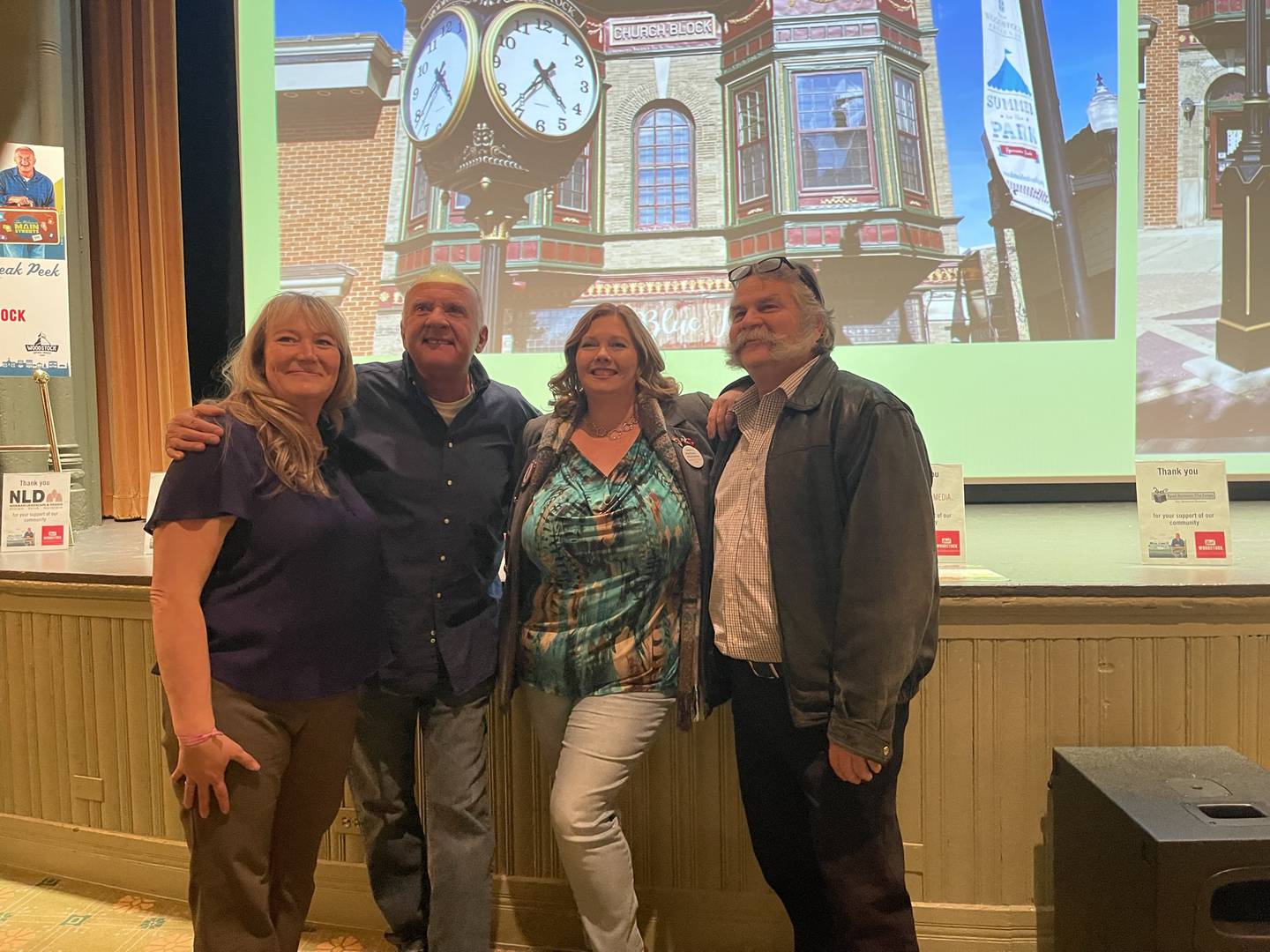 Residents got a sneak peek of the episode with an early showing Thursday at the Woodstock Opera House, McMahon said.
"It was great, absolutely great," BOSS Straw founder Guy Spinelli said.
Spinelli is one of many people who were interviewed for the episode.
Plans for filming the episode started about a year ago, when the producers for the show originally reached out, McMahon said. They started scouting in the spring, and filming took place over a four-day period in July.
"We were all jealous watching [Thursday]," McMahon said. "We were all in shorts, and there's green and sun and flowers [in the episode]. Then you look outside, and it's rainy, cold and cloudy."
Many mainstay businesses and figures in Woodstock were featured, including Spinelli, Cherry Tree Inn owner Lori Miaracki, Isabel's Family Restaurant, Dented Gate Flower Farm, Read Between the Lynes, Wayne's Lanes and Ethereal Confections, McMahon said.
Spinelli said the group of people filming were "phenomenal," adding that they wanted to focus on the positives. He said the finished product was even better than he thought it might be.
McMahon said that while they were filming, she wasn't sure how they would cut down everything they had into an episode less than 30 minutes, but after seeing the episode, she said she feels they "knocked it out of the park."
"They got to the heart of each of those little stories," McMahon said. "That's what makes up Woodstock."
The show is in its second season, which will have 13 episodes, according to the release. Two of them will take place in Illinois, with Woodstock this season's sixth episode.
McGivern is a six-time Emmy Award-winning actor, having previously hosted "Around the Corner with John McGivern," which followed him as he visited many Wisconsin communities, according to the release.
Other spots visited this season include Lincoln Square in Chicago; Bloomington and Winona in Minnesota; Fort Wayne and Goshen in Indiana; Escanaba and Holland in Michigan; Amana Colonies and Iowa City in Iowa; and Dodgeville, De Pere and Milwaukee's Menomonee River Valley in Wisconsin, according to the release.
Along with providing something for residents to see their town in, the show has a track record of increasing tourism, McMahon said, adding that the episode will be a "calling card" for Woodstock for years to come.
"It's going to be something we can refer to when people wonder what we're all about," McMahon said. "When some look at Woodstock, they think we're way out there. But we have just as much to offer. We have art, culture, community, history. You have to come experience it for yourself."