Read Between the Lynes Adds Creative Streak to Woodstock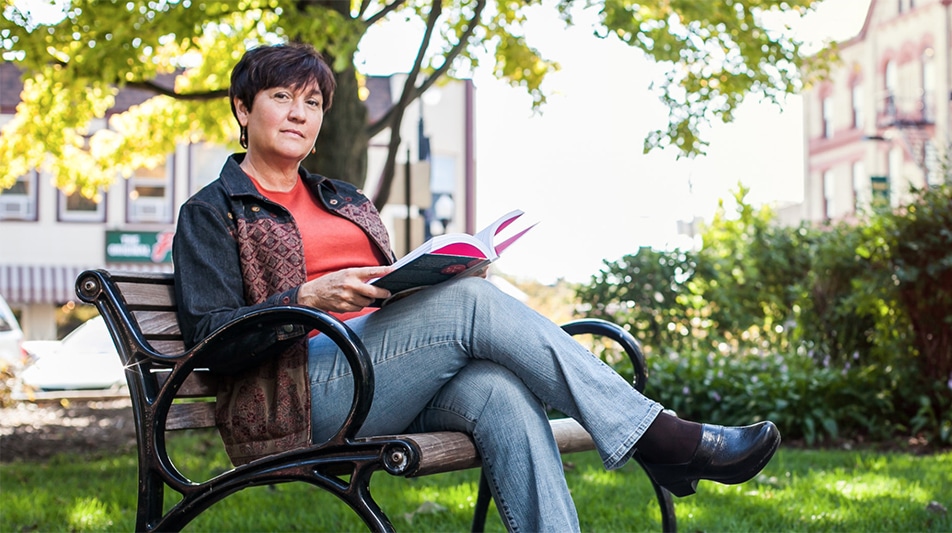 Real Woodstock is about embracing creativity and finding your independent streak.
Local independent bookstore Read Between the Lynes captures the quaint, inviting hometown atmosphere of Woodstock from the moment you step in the door. Owner Arlene Lynes founded the store in 2005 on the Woodstock Square, and has grown into one of the most unique, successful independent bookstores in all of Illinois.
Read Between the Lynes isn't your ordinary bookstore; in addition to housing 7,000 books (best-sellers and local favorites), Lynes also offers educational children's toys, coffee, ice cream and a candy counter (a nod to the store's former tenant, Seasons by Peg), and hold numerous author meet and greets each month. RBTL is also home to the Real Woodstock Visitors Center, where locals and tourists alike can go to learn more about the great things to do in Woodstock, Illinois.
Stop in to Read Between the Lynes on your next visit to Woodstock – here you'll discover Woodstock's charm in the people you meet, and in the books you discover.
You can learn more about upcoming events on their website: ReadBetweentheLynes.com.