Woodstock and T-Mobile hosts one of Florida Georgia Line's last concerts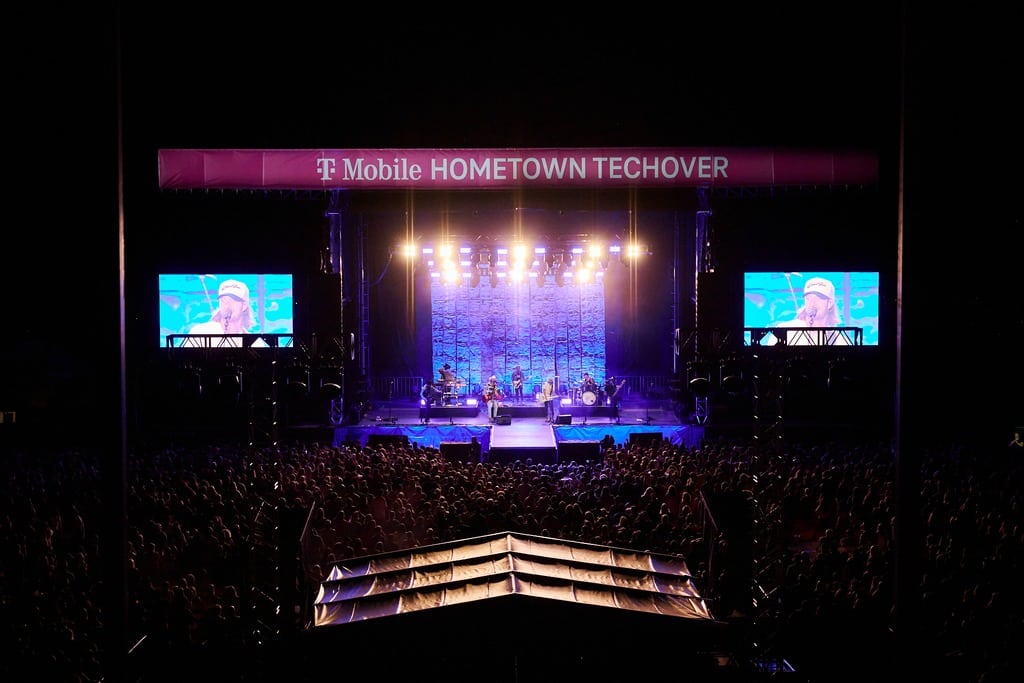 E!'s Backstage Pass from E! online
Tyler Hubbard and Brian Kelley are ready to cruise on into the next chapter of their careers.
On Aug. 13, the country music stars—who make up the group Florida Georgia Line—headed to Woodstock, Ill., to perform at the T-Mobile Hometown Techover Concert. But as the duo performed their biggest hits from their more than 12 years together, many couldn't help but acknowledge this was one of Florida Georgia Line's final concerts before their break.
For Brian, he's filled with fond memories of being part of one of country music's most successful duos of all time.
"We love creating and we're super grateful that our music resonates to so many different people in so many different locations," he exclusively shared with E! News ahead of the show. "It really is a dream come true every time we get to play our songs live. When we live them out with everybody, you get to see the power of music and it's so much bigger than just us on stage in that moment. It's bringing everybody together and that's a feeling that you can't really replicate."
JP Quindara
Ever since releasing their debut studio album Here's to the Good Times in 2012, Florida Georgia Line has won over fans with their unique fashion, relatable songs and unforgettable shows. After all, not every country music duo can tour with artists like Nelly and the Backstreet Boys.
But as the pair embarks on new solo projects, there's a sense of gratitude between Brian and Tyler for all they have been able to accomplish.
"Every step of the way, we've had a blast," Brian said. "Even in the hard times where we were driving in a van and not sure if anything's gonna happen. We're grateful for a great team and great fans. At the end of the day, they give us our job and they made it happen so and country radio has been just so good to us."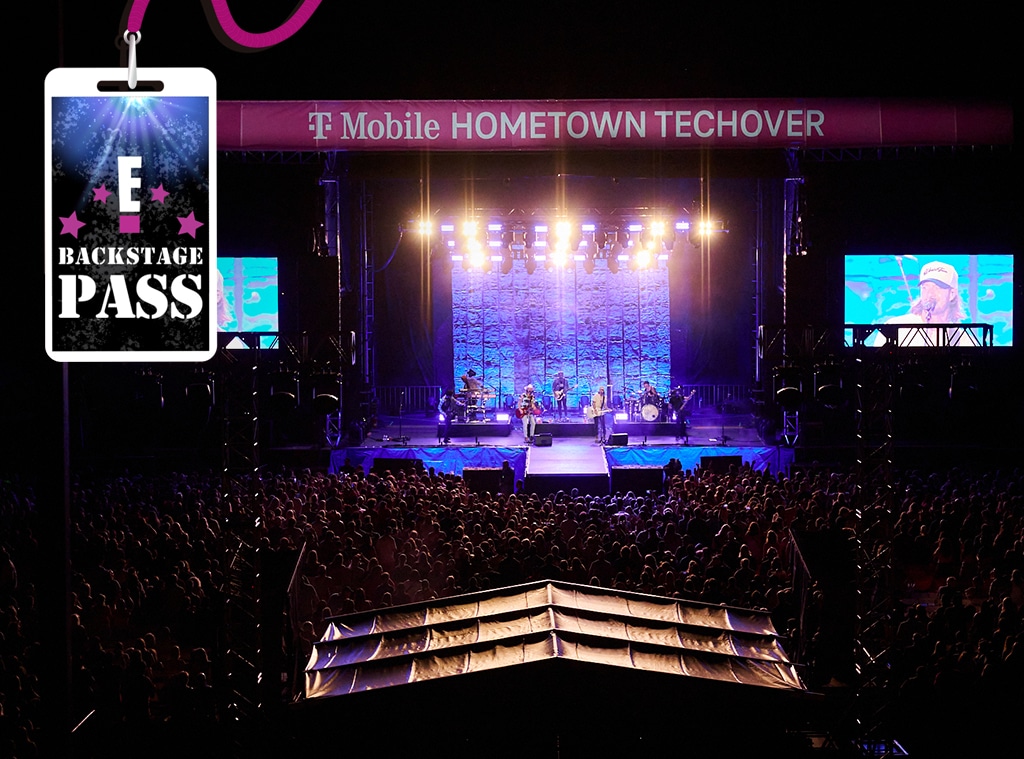 JP Quindara
While Tyler and Brian still have two shows in Canada before ending August at the Minnesota State Fair, the guys are already hard at work on their solo careers.
Tyler will join Keith Urban and Ingrid Andress on The Speed of Now world tour this September before releasing his debut solo album on Jan 27, 2023. As for Brian, he's kicking off a fall residency Sept. 2 at Tribe Kelley Surf Post in Florida, where he will showcase his latest solo music.
"I couldn't be more excited about being in my own lane and being really happy and fulfilled with that," he said. "I'm setting up a big 2023 with taking a beat, being home, playing shows, working on the music and that's the most important thing to me right now as we plan and start to plan for some different things that are coming in 2023."
This summer, though, Brian is savoring the memories he continues to make with Tyler out on the road. As part of their partnership with T-Mobile, Florida Georgia Line was able to provide a tech renovation to a small town in hopes of advancing communication. And while celebrating with a big concert, the artists performed their biggest hits including "Cruise."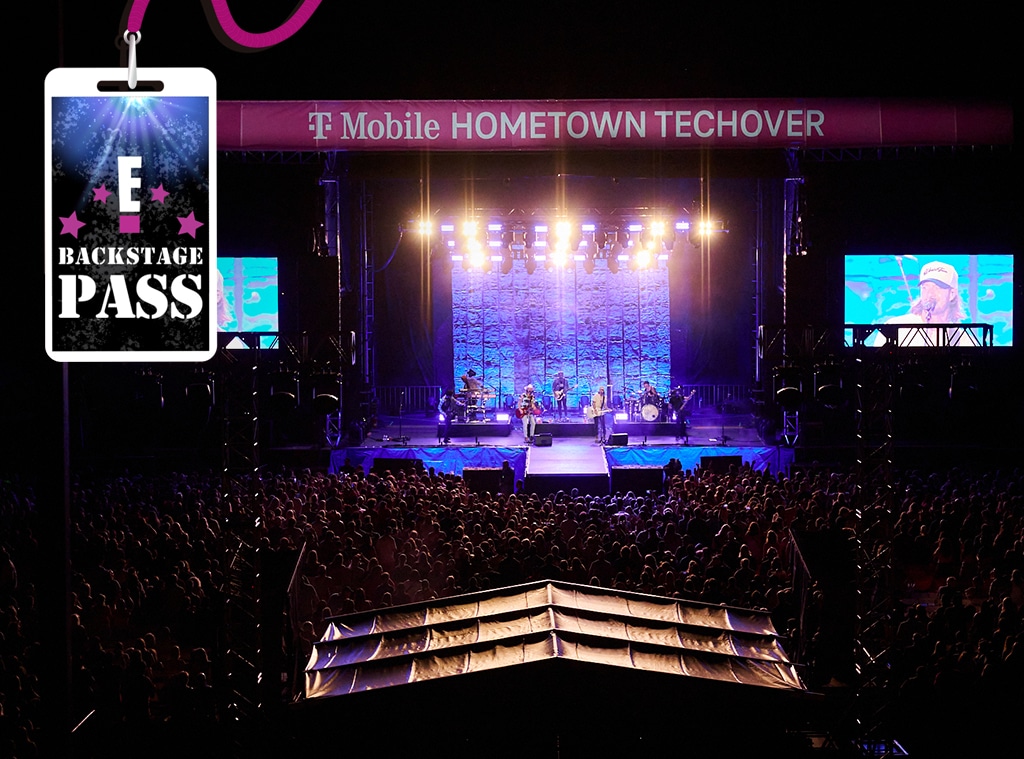 JP Quindara
"It's just an absolute massive moment and it's just so special," Brian said of the No. 1 track. "It takes you back and makes you thankful and to see everybody freaking out and smiling and singing along and hopping on friends shoulders, that's pretty special."
And for those loyal fans who fear they may not be able to experience their favorite Florida Georgia Live songs live again, there is still plenty of reason to have hope. After all, the guys have said before it's just a break.
"Well," Brian said, "I'll just say I'm sitting on go."
Thank you to E!Online for your spotlight on Woodstock, Illinois!