Woodstock wins $3 million in T-Mobile investment, beating out thousands of towns in grant contest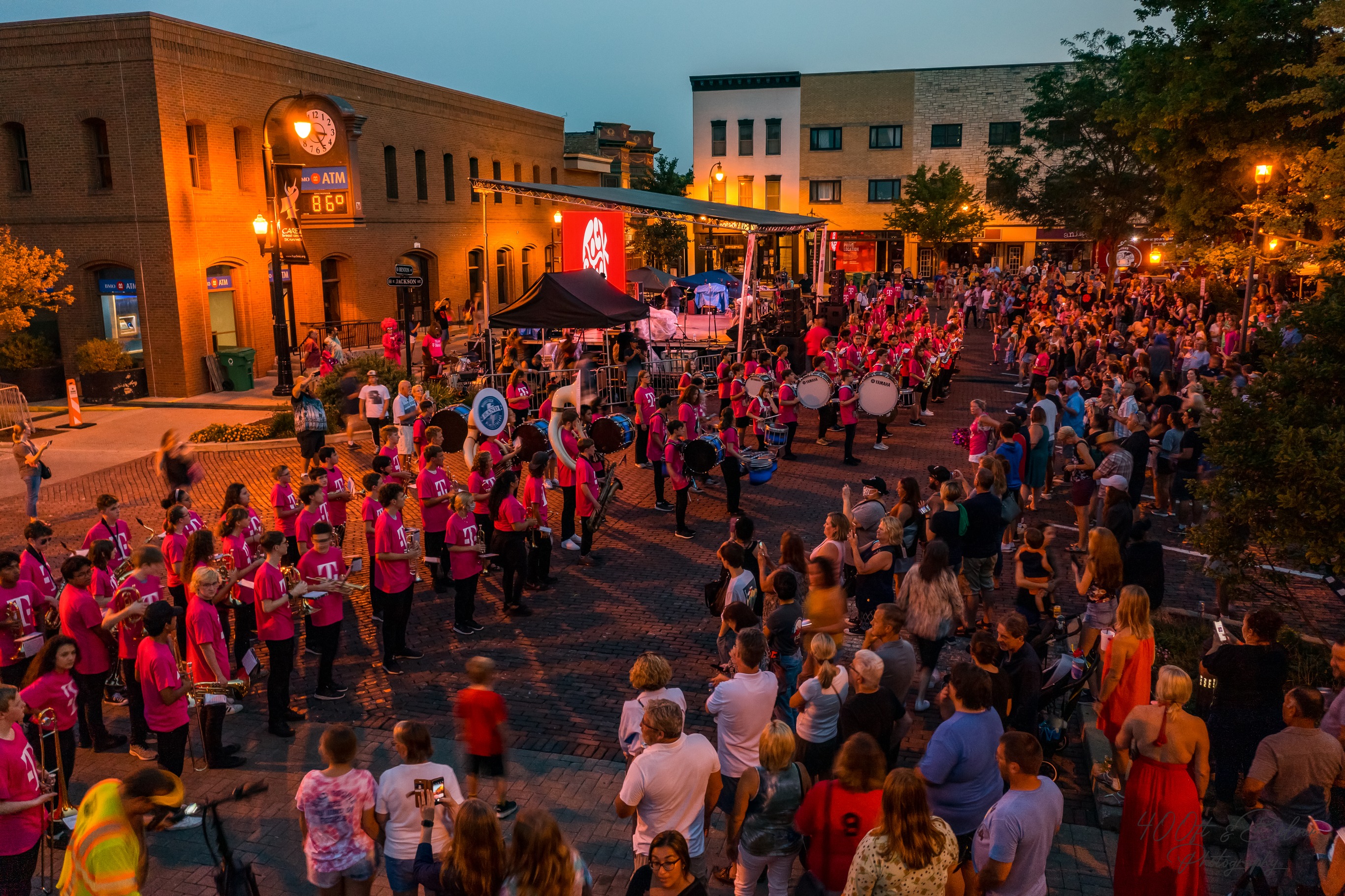 'It's an amazing win,' said Danielle Gulli, the president of the Woodstock Chamber
Woodstock was announced as the top winner of $3 million in prizes and investment from T-Mobile on Saturday night as part of the cellphone carrier's hometown grant contest entered by thousands of other towns.
With the award, announced at the Rockstock concert in downtown Woodstock, T-Mobile will outfit an area of the city, likely its historic Square, with 5G wireless signal infrastructure, provide another $200,000 in grant funding to the city, refurbish a baseball diamond in a city park and put on a show by the Grammy-nominated duo Florida Georgia Line in the spring.
"It's an amazing win," said Danielle Gulli, the president of the Woodstock Chamber of Commerce and Real Woodstock, which is a partnership between the Chamber and the city.
Mayor Mike Turner gave Gulli and the Chamber credit for leading the submission of the city's contest entry.
"Winning the T-Mobile Hometown Techover will have a huge impact for Woodstock. From the 5G tech investment to the T-Mobile community grants and Little League field upgrade, it will be transformational for us," Turner said. "… Being selected from thousands of entries demonstrates what Woodstock can achieve when we set high goals and are innovative in our efforts."
Gulli hopes the addition of wireless technology in the Square that will allow devices in the area to start sending data over super-fast 5G transmission technology will be followed up by the city expanding the speedy network with future investment into it throughout more of Woodstock.