First Family Home Healthcare: Providing In-Home Assistance to Woodstock and Beyond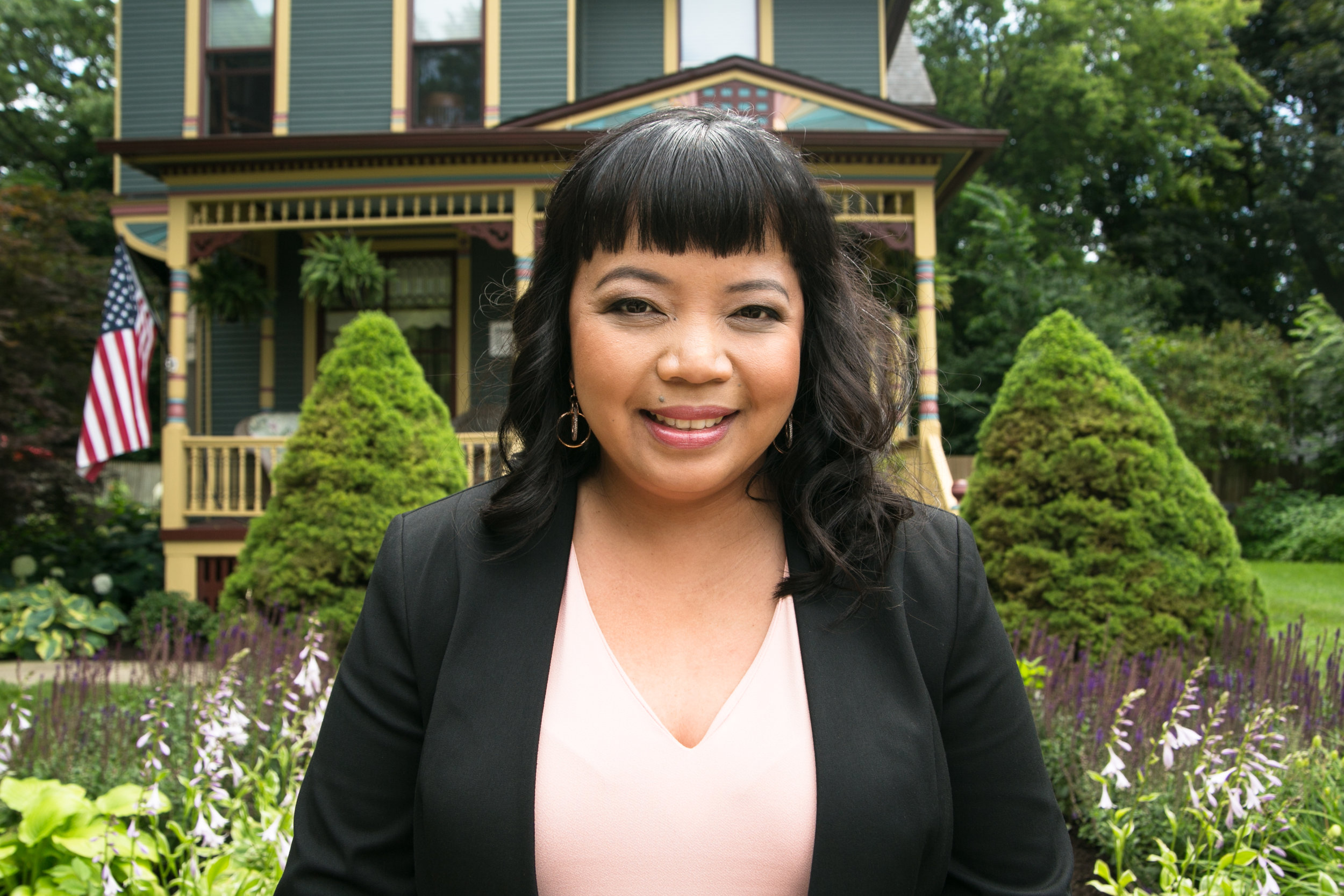 When Ivy Sagrado was 14, her family immigrated from the Philippines to the U.S. They settled in McHenry County and, eventually, Woodstock. Ivy's Mom is a nurse, and found work quickly in McHenry County.
Ivy, the oldest of three, followed a different career path–at first. Trained as a chef at Le Cordon Bleu in Chicago, Ivy worked for Wolfgang Puck in Chicago, Onion Pub and Brewery in Barrington, and Pirro's Restaurante, formerly on the Woodstock Square.
Eventually, family called, and Ivy joined her mom at 1st Family Home Healthcare in 2009, a start-up that now provides in-home healthcare services to those who have just been released from the hospital. "1st Family Home Healthcare sees homebound patients," says Sagrado. "For some, it's very taxing for patients to leave their homes. Some don't have families or guardians that can bring them to the doctor. We service them right at home."
The only problem at the time: it took three years for 1st Family to be Medicare-approved. During that time: no revenues could be generated. "It was frustrating," says Sagrado, "there were a lot of tears and tough decisions. We couldn't work or see patients. We didn't know how to pay the rent or our employees."
While Ivy's Mom continued her nursing work, Ivy networked and built the business infrastructure. And when the Medicare approval came, business took off. "With a majority of the population aging and hospital stays becoming shorter, it is becoming easier and cheaper for the patient to be receive care in-home."
Today, 1st Family Home Healthcare has 23 employees, and is based in Woodstock. The company provides in-home nursing care to patients in 14 Northern Illinois counties. Sagrado claims, "We hold ourselves to a certain standard of customer service," says Sagrado. "If our patients have any requests or complaints we answer them immediately. All of our patients are taken care with dignity, kindness and respect."
In 2018, Sagrado plans to expand by offering hospice care. That expansion could add another 25 employees.
An unabashed fan of Woodstock, Sagrado gives back by serving on the Cultural Diversity Commission. "It's hard to describe because I've been here most of my life – but this is our home. We like the small city feel it has and the laid-back country personality of the people here."
Ivy Sagrado and 1st Family Home Healthcare represent the core principles of the Real Woodstock brand: independence, community, and a passion for the work they do for Woodstock and the areas they serve.
If you are looking to start, grow or move your business to Woodstock, contact Garrett Anderson at ganderson@woodstockil.gov.