Creativity Rules, and MATRIX 4 Grows to 50 Employees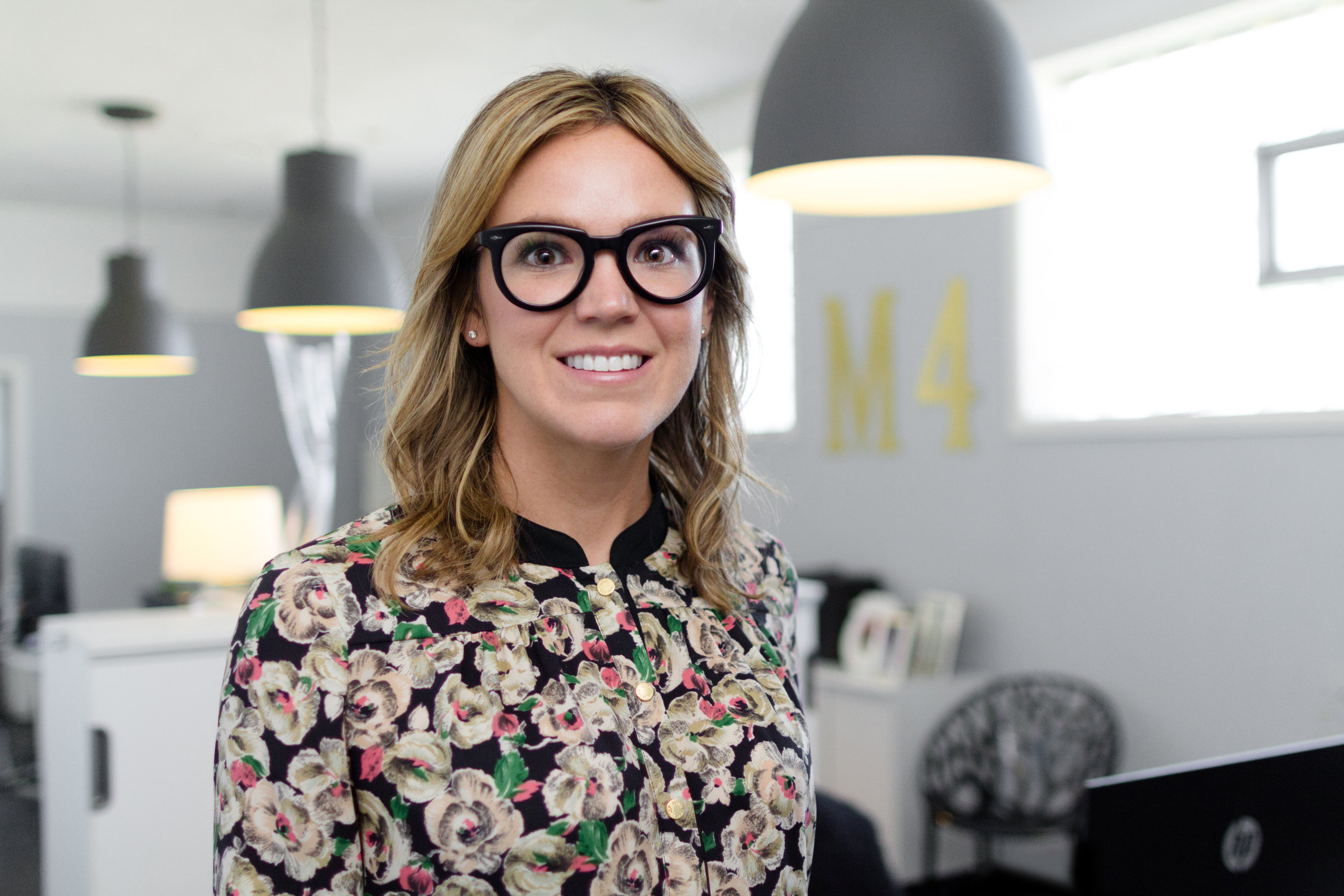 "How do you create an environment where people thrive?"
Patricia Miller, who took over her grandfather's Woodstock-based plastic injection molding company MATRIX 4 in 2014, puts people before profit. "If you engage your people, create a purpose and a culture, it drives results and ultimately profit," says the CEO of MATRIX 4, a company with Woodstock roots tracing back to 1976.
"Manufacturing is creative," says Patricia Miller, CEO. "Every day, we are making."
Indeed, Miller is succeeding when others are struggling. Her turn-it-on-its head approach has garnered attention from the National Association of Manufacturers, which invited her to join the Washington, D.C.-based organization's board. In 2017, Miller was at the White House meeting with President Trump as part of the NAM contingent. The message: "We are optimistic about the future; however, we know there is much work to be done, not only on regulatory reform but also on infrastructure investment, workforce development and comprehensive tax reform."
When Miller took over the company her grandfather had started and run, the company had but a handful of employees in a 90,000-square foot facility at 610 E. Judd Street, just off Route 47. Today, MATRIX 4 makes products for well-known brands, Fortune 500 brands among others, and has grown to 50 employees running three shifts five days a week.
After the 34-year-old left San Diego after working for Eli Lilly and a biotech company, Miller returned home to her native Crystal Lake, buying the business's assets and working to reinvent the culture. "We have created a thriving environment," says Miller. "We're nimble. Scrappy. Start-up style. We developed a passion for creating, and a work hard-play hard mentality."
Miller says that, in addition to an open office environment and a design-forward office vibe, the team routinely socializes to grow the culture and promote teamwork. "We have dance parties, listen to music, have drinks, play sports, engage in Woodstock's Keep Woodstock Beautiful day of service and celebrate the small and big wins. It makes everyone feel valuable."
Miller says MATRIX 4 is not only establishing itself as a creative "maker", it is growing quickly. Sales this year should grow to be close to $10 million in the cosmetics, automotive and healthcare segments, all with no sales team save for Miller.
Miller sees Woodstock as a "gem box". "The city has all the right elements that can be magical–the town square, an arts community, open-minded people–and a high quality of life you don't find everywhere." Passionate about Woodstock and McHenry County, Miller emphasizes the need to focus on innovation, creativity and fostering a progressive, independent culture to drive success.
"I look at Brent at Reclaimed, Mary and Sara at Ethereal Confections, Tom Dougherty at Studio 2015, Darrin and Alberto at D&A Apothecary, and what we're doing at the high school level with our INCubator course. Those are the things I get excited about for Woodstock – the companies and individuals that are passionate about their work–and the bright future that is to come."