Enjoy a Walkable Woodstock this Winter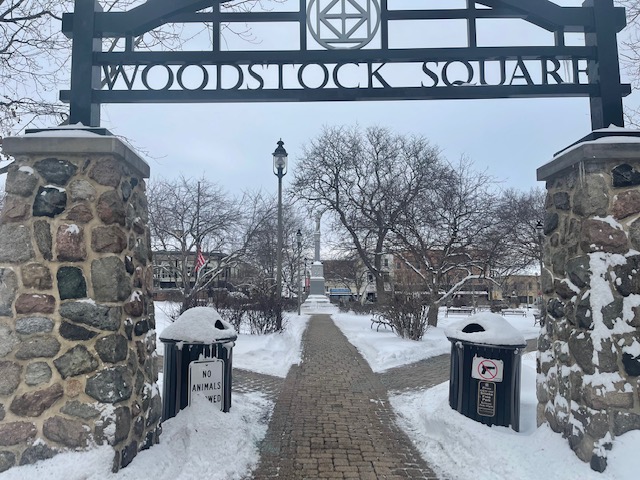 Woodstock has often been called a Winter Wonderland and this year the City of Woodstock, Woodstock Public Works and an outside contractor look to expand that.  While all residents are encouraged to tend to their own snow removal, the Woodstock Public Works department is making a commitment to the health and safety of it's residents while taking care of the downtown district.  This snow season, as every snow season,  residents and visitors can rely on Public Works to clear the sidewalks of the downtown square consistently so that there is space to get their steps in.  Shop, dine and exercise on the Woodstock Square with the knowledge that your safety is a priority.  The sidewalks of the Square and Square adjacent are cleared, salted and maintained by the Parks Department after all snowfall events.  Actual entrances continue to be the responsibility of the particular business or restaurant.  Below see the walkways that the Parks Department are responsible for.  The blue highlighted route is approximately a half mile loop and is a great opportunity to get the blood pumping and exercise in.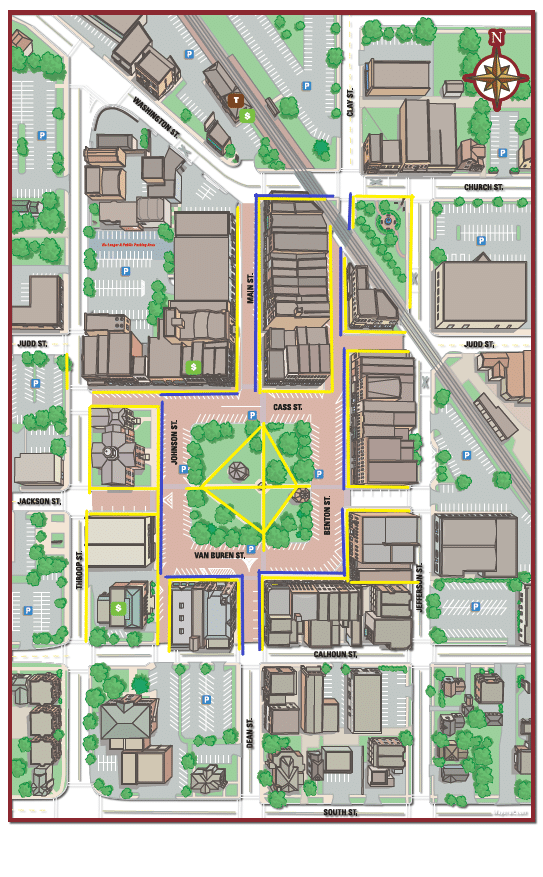 In search of more wide, open space?  Public Works and the City of Woodstock have a plan.  New for 2022, the City of Woodstock has contracted with local snow removal company, The Langton Group to clear the walking path at Emricson Park.  Expectations are that within 2 days of a snowfall event, after the streets and other downtown areas have been cleared of snow, work will begin at the city park.  Approximately 1.65 miles of Emricson's recreation path will be cleared of snow this year creating a walkable winter in Woodstock.  Due to elevation changes and to be environmentally friendly, the path will not be salted.  There is the chance of intermittent icing and drifting snow on the path.  Use caution but enjoy all that Woodstock has to offer.  Still keen on more winter adventures in Woodstock,  Emricson Park is still the place for you.  The sled hill on the East side of the park is a great time for young and old.  While the path may be clear there is still plenty of snow to snowshoe through the park or adjacent to the path itself, or glide through on cross country skis.